The 'Lochaber 21' refurbishment programme start in the summer of 2008 with demolition of the disused swimming pool, the dance studio and the "new" games hall to make way for a state-of-the-art sports centre of 21st century standard.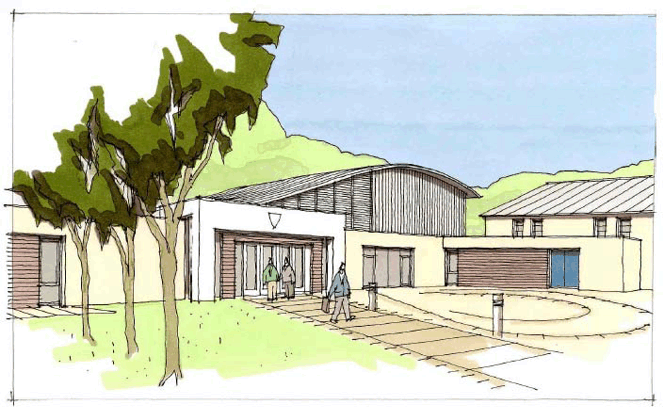 The sports centre—which will match the best in Highland—will include a high specification four-court games hall, a gymnasium, a fitness suite, a dance studio, changing rooms for indoor and outdoor sports, generous storage facilities and two dedicated P.E. classrooms with games hall viewing areas.
There will also be a new Drama classroom built beside the school's main hall. A temporary gymnasium is to be constructed in front of Camaghael Hostel (with temporary changing facilities in the hostel) and building work is expected to take around 20 months.
The sports centre is phase 1 of a remodelling of the entire school campus which will see further demolition, construction and refurbishment as outlined in the artist's impressions below. The Lochaber 21 project is funded through the Highland Council Capital Plan with assistance from sportscotland.